Depart: Wednesday, October 3, 2018 - 7:00 AM
Return: Wednesday, October 3, 2018 - 8:15 PM
We are very excited to offer this "Autumn Mystery Trip" and looking forward to sharing the day with you!
We are headed out of town. . . . . . East, West, North or South?? Our first stop will provide coffee & rolls for a morning snack, a tour of this "center" where kids work with ????. Get ready for a little hands on project that promises to be fun and "rock hard" to display! We depart our first attraction to board ??? to view some beautiful, colorful Iowa leaves and landscape (hoping that Mother Nature cooperates with us). Relax and sit back with a catered lunch to enjoy the day and visit with friends! Our next attraction puts a whole new meaning to "under pressure" as we learn about this family owned business and how the products are made and marketed and we HOPE that no one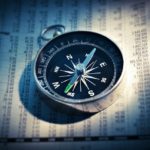 gets a bit of a bath! A "little music to your ears" as we enjoy a variety of music that is played by this beautiful ?????. Free time follows downtown and of course we don't want you to go hungry so all of you "Prince & Princesses" should have a wonderful, yummy sundae for a little break in the day! We will then "Tap" you on the shoulder to remind you that it is time to visit our last stop before leaving this picturesque city! This stop is known far & wide for their ??? where we will have a salad, an array of ?? to choose from along with soda and a light dessert before heading back to Newton.
Keep in mind that we can only take 39 travelers on this adventure due to the size of attractions! Sign up soon as this will be a memorable experience!
Depart:  7:00 a.m.
Return:  8:15 p.m.
Cost Per Person:  $157.00
Reservation and payment due by September 14, 2018
Depart: Wednesday, October 3, 2018 - 7:00 AM
Return: Wednesday, October 3, 2018 - 8:15 PM
Trip tags:
Food
,
music
,
Mystery
ID:1056