Depart: Friday, September 6, 2019 - 7:00 AM
Return: Friday, September 6, 2019 - 8:45 PM
Join JH Travel for our first trip to the "Floyd Iowa Gospel Sing"! Bring along your favorite lawn chair  and sit back & relax! Enjoy old time gospel, southern & country gospel along with some progressive music and a couple Bluegrass groups. Upon arrival we have a reserved spot that will be marked for our group.  The city park provides a beautiful back drop as an individual or quartet will sing every 20 minutes. Food/craft vendors are arranged around the outside of the park and inside the church. You may choose whichever provider entices your taste buds for lunch (on your own).  If there is a musician that you particularly like they will most likely have a table to purchase additional music to take home & enjoy – also located around the park.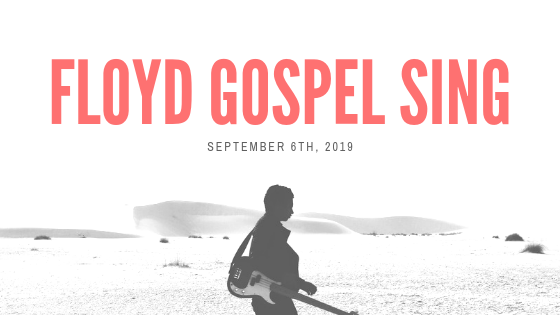 A very nice meal evening meal (included) will be served in the community center at 5:00 p.m. before we board the Hawkeye Stages coach for our ride back to Newton with fond memories of a wonderful day listening to a variety of gospel music!
Please note: A labeled lawn chair with your name on it is required for this trip. Lawn chairs will be stored in the coaches bay and unloaded/loaded at the park. This is an outside activity so dress according – maybe a light coat or sun visor. (Inclement weather the gospel sing will be held inside the community center or church). A free will offering will be taken with the donation going to their Christian school – we have included a donation in the trip cost to be given to Lighthouse Academy.
Depart:  7:00 a.m.
Return:  8:45 p.m.
Cost Per Person: $119.00
Reservation and payment due by August 1, 2019
Depart: Friday, September 6, 2019 - 7:00 AM
Return: Friday, September 6, 2019 - 8:45 PM
Trip tags:
Food
,
Gospel
,
Iowa
ID:1124