Depart: Wednesday, June 26, 2019 - 9:15 AM
Return: Wednesday, June 26, 2019 - 6:45 PM
June 26, 2019 (Wednesday)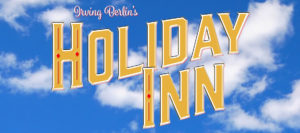 Join JH Travel for This Year-Round, Joyous Musical Sure To Delight All Audiences! Matinee show at Circa 21 Dinner Playhouse in Rock Island, IL!
Set in 1946, the story concerns song-and-dance team Jim Hardy and Ted Hanover splitting up when Jim decides to ditch show business and run a farm in rural Connecticut. ​ The farm, which comes complete with a wisecracking, live-in handywoman, proves less than successful. The unexpected visit of Jim's old showbiz buddies inspires him to turn it into an inn open only on holidays, featuring lavish musical entertainments.
Based on the classic film, this joyous musical features thrilling dance numbers, laugh out loud comedy and a parade of hit Irving Berlin songs, including "Blue Skies," "Heat Wave," "Cheek to Cheek," "Easter Parade," "Steppin' Out With My Baby," "Heat Wave," and "White Christmas."
Looking forward to seeing this nostalgic show while enjoying the well known songs throughout the holiday seasons!
Depart:  9:15 a.m.
Return:  6:45 p.m.
Cost Per Person:  $139.00
Reservation and payment due by June 5, 2019
Depart: Wednesday, June 26, 2019 - 9:15 AM
Return: Wednesday, June 26, 2019 - 6:45 PM
Trip tags:
Circa 21 Dinner Playhouse
,
Food
,
matinee
,
musical
ID:1108