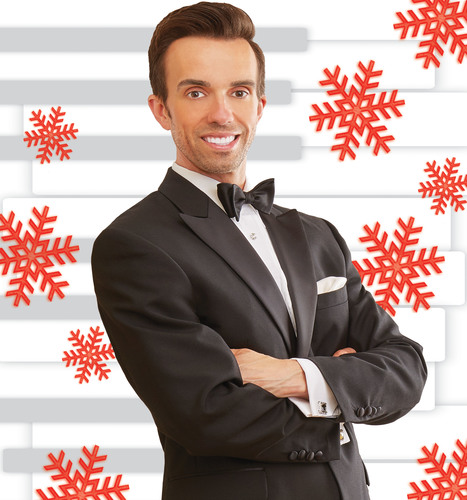 Depart: Sunday, December 16, 2018 - 10:45 AM
Return: Sunday, December 16, 2018 - 5:45 PM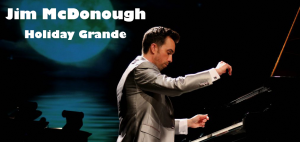 Come along and join JH Travel to celebrate the holiday season at Hoyt Sherman Place Theater in style at this matinee show! An all new Christmas show featuring International Steinway Artist and Iowa's own pianist, Jim McDonough. Jim will be joined by his 14 piece professional orchestra and a cast of sensational singers and dancers performing your favorite Christmas music and other all-time favorites. This two hour production is a grand combination of beautiful music, spectacular sets and costumes, and the true spirit of the season. Enjoy the production from our center section seats located close to the stage – so we won't miss a thing! Jim has entertained hundreds of thousands in venues from cruise ships to concert halls. He has a variety of recordings in over 800 gift shops and music stores across the country.
Our host for lunch prior to the show will be Texas Roadhouse in Urbandale. A
main entree choice will need to be given when making a reservation in which the entrees
are: 1). Grilled Salmon 2). BBQ Pulled Pork Dinner 3).Sirloin Steak. Each plate will
be served with a choice of two sides, drink and dessert.
This is our ninth time in seeing this spectacular pianist and each time our travelers are just "WOWED" by this young performer! Leave Hoyt Sherman Place "feeling the magic of the season" after this performance! Sit back and "no worries" about the weather as we leave the drive to the Hawkeye Stages driver!
Depart: 10:45 a.m.
Return: 5:45 p.m.
Cost Per Person: $142.00
Reservation and payment due by November 8, 2018
Depart: Sunday, December 16, 2018 - 10:45 AM
Return: Sunday, December 16, 2018 - 5:45 PM
Trip tags:
Christmas
,
Holiday
,
hoyt sherman place
,
Jim McDonough
ID:1117