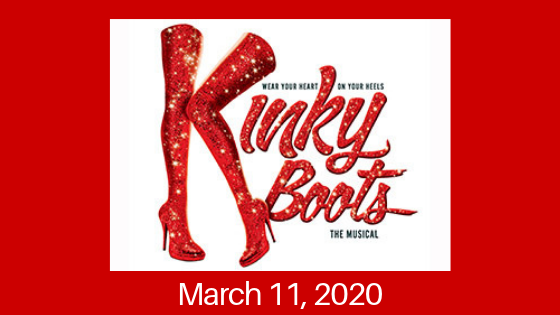 Depart: Wednesday, March 11, 2020 - 9:15 AM
Return: Wednesday, March 11, 2020 - 6:45 PM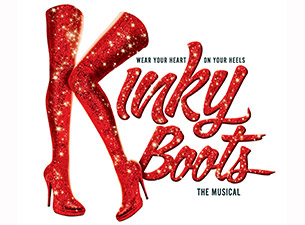 Winner of 6 Tony Awards!
Join JH Travel for the "first" trip in 2020 and the "first" trip to Circa 21 Dinner Playhouse for the New Year! Bring along your dancing stilettos for great time!
Charlie Price has reluctantly inherited his father's failing shoe factory. Trying to live up to his father's legacy and save his family business, Charlie finds inspiration in the form of Lola, a fabulous drag queen in need of some sturdy stilettos. This joyous musical celebration is about the friendships we discover and the belief that you can change the world when you change your mind. With elaborate costumes, exhilarating choreography and a truly moving and powerful story, Kinky Boots will have you dancing in your seat and discovering why, sometimes, the best way to fit in … is to stand out!
A fun story, dancing, music and great food with time to share with your friends and meet new ones along the way!
Depart:  9:15 a.m.
Return:  6:45 p.m.
Cost Per Person:  $143.00
Reservation and payment due by February 3, 2020
Depart: Wednesday, March 11, 2020 - 9:15 AM
Return: Wednesday, March 11, 2020 - 6:45 PM
Trip tags:
Award Winning
,
Circa 21 Dinner Playhouse
,
musical
ID:1250