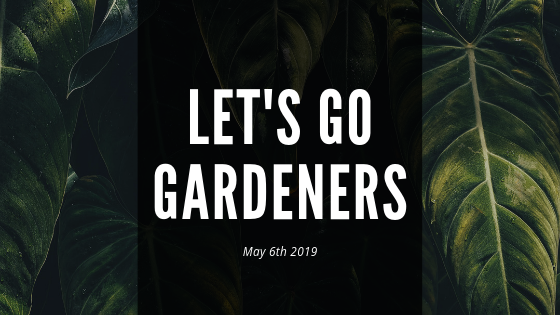 Depart: Monday, May 6, 2019 - 6:15 AM
Return: Monday, May 6, 2019 - 7:30 PM
Attention All Gardeners! JH Travel has planned a special one day trip visiting Lincoln View Farm, Salama Greenhouse & Floral, Red Granite Farm, Smitty's Garden Center, Stony Creek Landscapes, The Gathering Place at the Pine. These stops are located by Boone, Ft. Dodge, Webster City and Iowa Falls, IA.
A muffin & water (included) will be served along the way to Lincoln View Farm where we are invited to walk in her spacious hosta gardens, view the garden art (wine trees & bushes made by her husband) and vintage shop. Her Koi ponds are beautiful as well! We then travel into Boone to visit Salama Greenhouse which has been a family owned business for over 40 years known for their unique combo hanging baskets and pots, geraniums & perennials. We then travel a short distance to Red Granite Farm where she offers quite an array of succulents and hardy perennials. If time permits you are welcome to browse thru her gardens.
Lunch awaits our group at Tea Thyme at Sadies (included) where you will love her food and she is known for her delicious pies – so be sure to save room for dessert! Before we leave Ft. Dodge we visit Smitty's Garden Center where they are known for their geraniums, hanging baskets, herbs & vegetables. Traveling onto Webster City a short visit to Stony Creek Landscapes where the owner makes unique garden art over the wintertime. They also offer a variety of trees, conifers, bushes and flowers. Sit back and relax as the coach takes us to Iowa Falls to the Gathering Place at the Pines where she carries plants from a Mennonite greenhouse & offers an array of gift items. Relax & enjoy the beautiful atmosphere inside as we enjoy a picnic evening meal with a boxed meal from Subway (included)  before we begin our trip back to Newton.
Just a reminder that a truck & trailer will be accompanying our group to house your purchases (not responsible for loss of plants or breakage of items purchased.) Each item must be labeled with a return address label for verification when unloading the trailer – so bring plenty of labels!
This will be a popular trip – so call early to make your reservation! It is fun to travel along with friends and family to share/swap garden stories! This trip is limited to 32 travelers due to available space!
Depart:  6:15 a.m.
Return:  7:30 p.m.
Cost Per Person: $121.00
Reservation and payment due by April 18, 2019
Depart: Monday, May 6, 2019 - 6:15 AM
Return: Monday, May 6, 2019 - 7:30 PM
Trip tags:
flowers
,
gardeners
,
greenhouse
,
plants
ID:1207