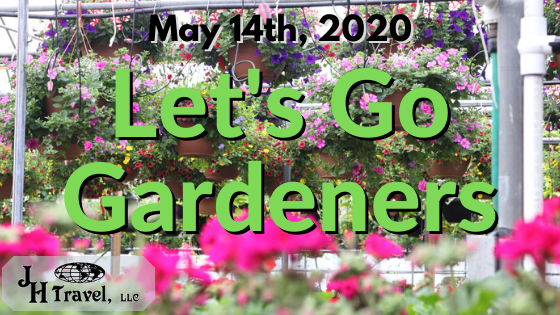 Depart: Thursday, May 14, 2020 - 5:45 AM
Return: Thursday, May 14, 2020 - 7:15 PM
We are excited about this greenhouse trip traveling east to Illinois to visit three greenhouses and we hope to have you join us!
After a morning stop at Iowa 80 Truckstop we travel to Geneseo, IL to Pink Prairie Gardens. This family owned greenhouse is well known for the supertunia petunias that are featured in the baskets in the downtown area of Geneseo and this year they are providing the flower baskets for downtown Galena, IL.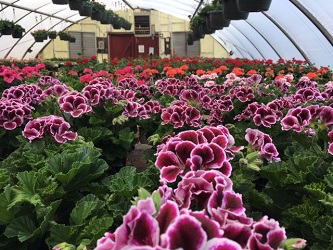 We then travel to Seatonville Greenhouse located in Seatonville, IL also a family owned business for 70 years with 4th generation owners! They feature 16,000 annuals (mostly in 6″ pots), 3,000 perennials, 3,000 geraniums, shrubs and vegetables. They also feature more unusual plants that people come to them to find. After flower shopping we will have boxed lunches from Subway to eat on our way to the next greenhouse!
Our last Illinois stop will be at the Red Barn Nursery outside of Sheffield, IL which is also a family operated greenhouse. They offer annuals, vegetables, perennials, herbs and grasses. We then begin our travel back to Newton with a stop at Iowa 80 Truckstop along with the way back.
Just a reminder that a truck & trailer will be accompanying our group to house your purchases (not responsible for loss of plants or breakage of items purchased.)  Each item must be labeled with a return address label for verification when unloading the trailer – so bring plenty of labels!
Depart:  5:45 a.m.
Return:  7:15 p.m.
Cost Per Person: $133.00
Reservation and payment due by April 1, 2020
Depart: Thursday, May 14, 2020 - 5:45 AM
Return: Thursday, May 14, 2020 - 7:15 PM
Trip tags:
Geneseo
,
greenhouse
,
Illinois
,
Iowa 80 Truckstop
,
Red Barn Nursery
ID:1332