Depart: Wednesday, August 7, 2019 - 9:15 AM
Return: Wednesday, August 7, 2019 - 6:45 PM
August 7, 2019 (Wednesday)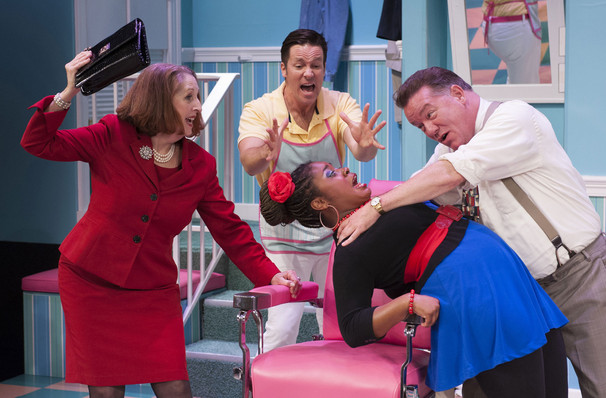 This show is Back By Popular Demand at Circa 21 Dinner Playhouse and YOU are invited to solve this elusive mystery at this matinee performance!
After 38 years, this is the longest running comedy in history — And for good reason! America's favorite comedy whodunit delights audiences with its unique blend of madcap improvisation and spine-tickling mystery. Shear Madness takes place in a hair salon and is chock full of up-to-the-minute spontaneous humor. During the course of the action, a murder is committed and the audience gets to spot the clues, question the suspects, and solve the funniest mystery. The outcome is never the same, which is why many audience members return again and again to the scene of the mayhem.
Bring along your spy glass, listen carefully to the actors/actresses far-fetched stories and get ready to solve this mystery! Hope to have you join us for an awesome lunch and a bit of crime solving as we let the story begin . . . . .
Depart:  9:15 a.m.
Return:  6:45 p.m.
Cost Per Person: $139.00
Reservation and payment due by July 17, 2019
Depart: Wednesday, August 7, 2019 - 9:15 AM
Return: Wednesday, August 7, 2019 - 6:45 PM
Trip tags:
Circa 21 Dinner Playhouse
,
Food
,
matinee
ID:1103