Depart: Wednesday, November 28, 2018 - 12:15 PM
Return: Wednesday, November 28, 2018 - 7:00 PM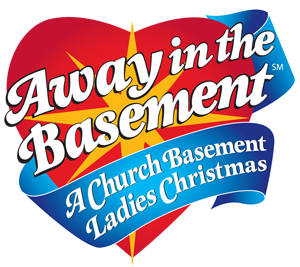 This is the last show in 2018 for us at the Old Creamery Theatre's Main Stage and looking forward to traveling with you for this afternoon of comedy & great food!
On the day of the church Christmas pageant, anything that can go wrong probably will… it's the Church Basement Ladies to the rescue! All your favorite ladies are back, bringing festivities and fun to this wildly popular holiday installment of the Church Basement Ladies Series!
After this matinee show Ox Yoke Inn will host our evening meal before traveling back to Newton with fond memories of our day!
Depart: 12:15 p.m.
Return:  7:00 p.m.
Cost Per Person:  $109.00
Reservation and payment due by November 8, 2018 
Depart: Wednesday, November 28, 2018 - 12:15 PM
Return: Wednesday, November 28, 2018 - 7:00 PM
Trip tags:
Christmas
,
Comedy
,
Food
,
Old Creamery Theatre
ID:975